3 Reasons to Go to the Eye Doctor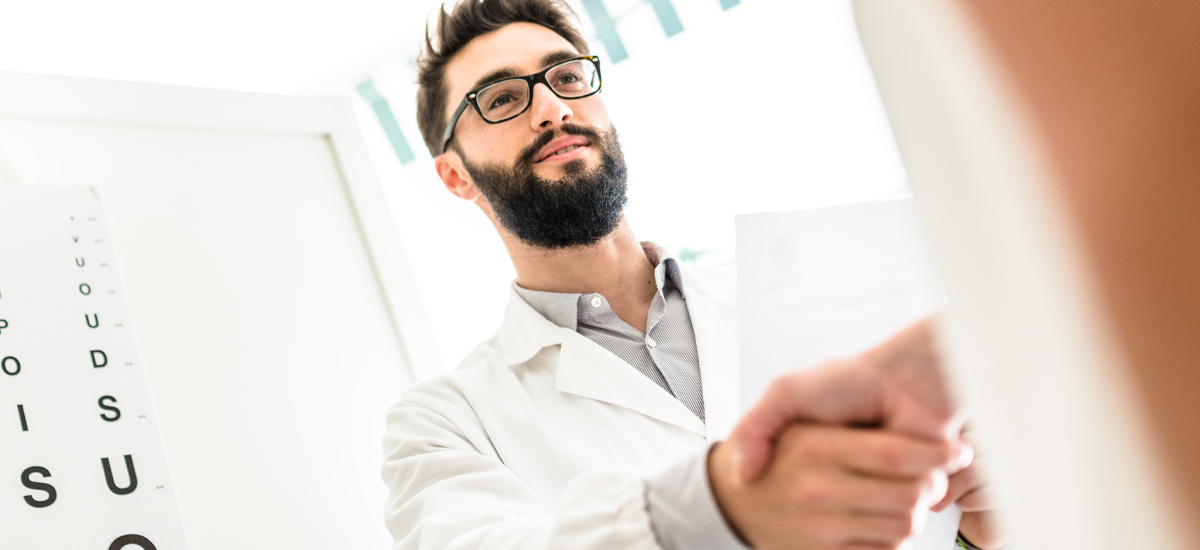 The importance of eyes can't be said enough. You use your eyes to see, learn, read, and experience all that life has to offer. Many health problems, such as diabetes, also show the first symptoms in the eyes, prompting you to seek treatment when necessary.
Going to the eye doctor is an excellent way to keep tabs on your eyes and ensure they're in good working condition. Let's talk about some of the other reasons to go to the eye doctor.
3 Reasons to Go to the Eye Doctor
For Eyes offers comprehensive eye exams and contact lens exams at more than 116 locations, giving you options for the best eye care. You may know that adults and children need regular eye appointments, but why are they important?
Here are three reasons to go to the eye doctor:
#1: Comprehensive eye exams can detect eye diseases, even if you have no apparent symptoms.
Age-related macular degeneration (AMD) is just one of the many eye diseases that can cause blindness. Women tend to get it before men, and often, you won't know you have AMD until it's too late, since the symptoms can be minor or hidden at first.
Some studies have found a connection between your diet and risk of AMD, stating that specific vitamins and minerals (e.g., Vitamin C, Vitamin E, and zinc) can decrease your chances of getting AMD. But the best way to find out if you have AMD or other eye diseases--and to manage your symptoms (noticeable or not)--is to have a comprehensive eye exam.
#2: 25 percent of kids have an undiscovered issue with their eyesight.
Children often experience the most change with their vision during school. We recommend that any child over 6 has an annual comprehensive eye exam, since their vision is tested the most during their school years, and they may not tell their parents or teachers when they're having eye problems (or even realize they have an issue in the first place).
Many schools offer vision screenings to check students' vision, but this type of test can't diagnose anything. Not to mention, even if an eye issue is found, 61 percent of those kids won't be reached out to for a thorough eye exam. This is one of the most important reasons to go to the eye doctor every year for a comprehensive optical evaluation at an optical store you can trust.
#3: Excess computer time puts you at risk for digital eye strain.
Too much time using screens can come with digital eye strain (or computer vision syndrome) symptoms, such as blurry vision and dry eyes. And if you have a refractive error but don't wear prescription eyewear, your symptoms can worsen over time.
If you're a student or if your work requires you to spend several hours per day on the computer, comprehensive eye appointments are necessary. The optometrist will give you several eye tests to check for digital eye strain and recommend blue-light glasses or other corrective eyewear if needed.
Summary: Why You Should Go to the Eye Doctor
For Eyes offers comprehensive eye examinations for both adults and kids. Unsure of what the top reasons are to go to the eye doctor? Here are some to consider:
To check for eye disease symptoms
To find issues with children's eyesight
To correct symptoms of computer vision syndrome
Going to the eye doctor for routine appointments is a great way to monitor your eyes--and vision--for any changes. And with our help, you can look forward to clearer vision for years to come.
Book your eye exam at For Eyes
Have you had your annual comprehensive eye exam? Schedule an appointment with an Independent Doctor of Optometry at your local For Eyes.