What Are the Best Extended Wear Contacts for Astigmatism?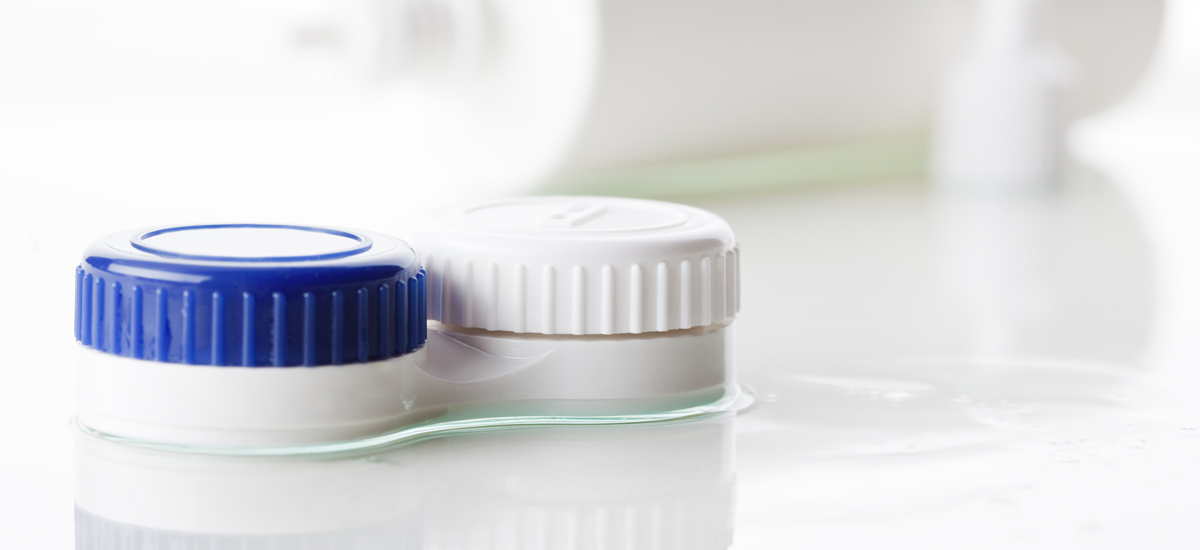 Can you imagine having one pair of contacts that you can reuse for multiple days? Extended wear contacts are the answer. They're comfortable for your eyes and simple to use. All you'll need to do is wash them nightly to ensure they stay clean and to reduce your risk of eye infections.
If you have a refractive error, you might be wondering, 'What are the best extended wear contacts for astigmatism?' Our eye care team would love to help you out.
What are the best extended wear contacts for astigmatism?
Before you purchase new extended wear contacts, you'll need to have a contact lens exam and fitting with your local optometrist. While at your eye appointment, the eye doctor will confirm you have astigmatism, and if so, suggest the best contacts for your needs.
Just remember that not everyone can wear contact lenses. If your eyes are incompatible for some reason, the optometrist will let you know. And if your eyes are suitable for contacts, they'll send you off with trial lenses.
For most people with astigmatism, our eye doctors recommend toric contact lenses. This lens is a different shape than a standard spherical lens, and it utilizes your natural eye motion and gravity to correct distorted vision and other symptoms of astigmatism.
Acuvue Oasys for Astigmatism is a type of toric extended wear contact lens for astigmatism that contains 38 percent water, giving you the ultimate comfort and your eyes the best hydration. It comes with six lenses, making it an excellent option for contact lens' wearers.
Air Optix and Biofinity also offer some of the best contacts for astigmatism. Many of these are available as extended wear contacts, allowing your eyewear to last from a few days to a month with proper care.
What should you do if your astigmatism contacts are uncomfortable?
If you get new contacts for astigmatism, and they feel uncomfortable, don't worry. They may be put in incorrectly and need to be adjusted. The potential to mitigate issues by knowing how to fit your eyes for contacts is one of the reasons why a contact lens' fitting is included in contact lens exams.
Do your contacts feel strange on your eyes? Swing by your local For Eyes, and ask our team to show you how to insert and remove your contact lenses again. If your eyes are still uncomfortable after correctly putting the lenses in, you might need a few days to adjust. And if it feels like they're not getting better, that particular brand or type of lens may not be right for you.
Either way, our eye care team is at your service to answer any of your questions regarding corrective eyewear, including how to know if you need a new type of contact lens. Keep our phone number handy, or stop by anytime for assistance.
Summary: How can I find the best contacts for astigmatism?
Our website makes it simple to find the best extended wear contacts for astigmatism. Depending on your eyes, needs, and preferences, the compatible brands may vary. In general, we recommend Acuvue, Air Optix, and Biofinity contacts for people with astigmatism.
Have you been wondering, 'Can I wear normal contact lenses with astigmatism?' These are often okay, but the best contacts for correcting the symptoms of astigmatism are toric lenses. Extended wear contacts are a bonus, giving you more time with your new eyewear.
Remember that if your astigmatism contacts are uncomfortable, they might not be inserted correctly. Go to your nearest optical store for help getting the perfect fit.
Time to purchase contact lenses?
Browse our selection of top contact lens brands. We carry daily, weekly and monthly disposables, multifocal and more. Visit your local For Eyes or shop online in just a few clicks.